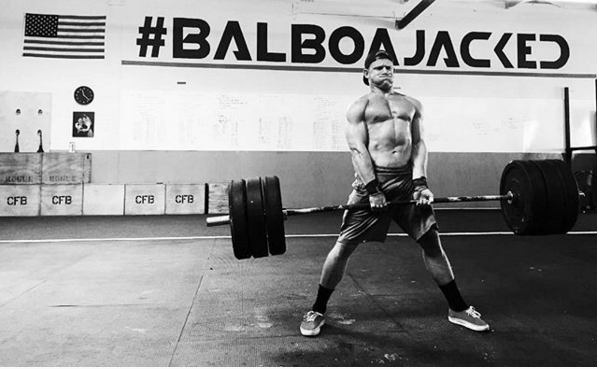 31 Jan

What Are You Waiting For?! Do It DO it now

So Far the Response to our Balboans Best Self Forward Challenge has been great but we are looking to jump start as many of you as possible.

Reminder if you would like to join us on this 6 week endeavor of self evaluation, exploration and transformation get on board. Email Ben  that you want in.

For those of you still on the fence or not sure when you will be ready, there is never an ideal time to start challenging your status quo. I mean, in 12 weeks you would have wished you started 12 weeks ago. [Insert more motivational quotes]

Let us break down BSF and our goals as a community.
First: This is NOT a weight loss challenge, this is a kick start to figure out what you are CURRENTLY doing and how you can IMPROVE on that to get closer to your end game. To Be the best version of yourself
We will be asking people to quantify and measure all of which they are consuming, regardless of how "good" or "bad" it is.  We will provide two approaches

Strict- Weigh and Measure with a food scale [This is most accurate]
Looser- Track everything based on measurements given by us

We will provide a plan based on YOU and YOUR goals

For those with Physical goals, such as getting your first pull up, we will provide weekly homework to be done in addition to your daily workouts

Over the course of the 6 weeks we will be providing weekly Tips and Weekly Check-Ins to keep people accountable and on target
There is a Facebook Group designed to generate discussion, community and accountability
Our number one Goal is to help people get a plan to reach their goal, not just in the micro but in the macro
So How do I win?
We have created a scoring system that is based on active participation, through our weekly check in.
There will be further information sent out to those participating.
Let the Games Begin
| | | |
| --- | --- | --- |
| Challenge | Weekly Points | Total Points Available |
| Food Log | 7 | 40 |
| Sleep | 7 | 40 |
| Water | 7 | 40 |
| Exercise | 4 | 24 |
| Goal Home Work | 7 | 40 |
| Pictures (For your own eyes) | 1 | 6 |
| Measurements | | 6 |
| Weigh In (weekly) | 1 | 6 |
| Extra Points | | |
| Social Media Post | TBD | TBD |
| Active Recovery Days | TBD | TBD |
| Weekly Challenge | TBD | TBD |